LockDown Browser for Windows 2.0.9.00 and higher is compatible with "high contrast" settings set via the Windows operating system.
The contrast settings are made by navigating to "Settings" > "High Contrast"
You'll first want to turn on the high contrast setting, then you can adjust the colors to your preference.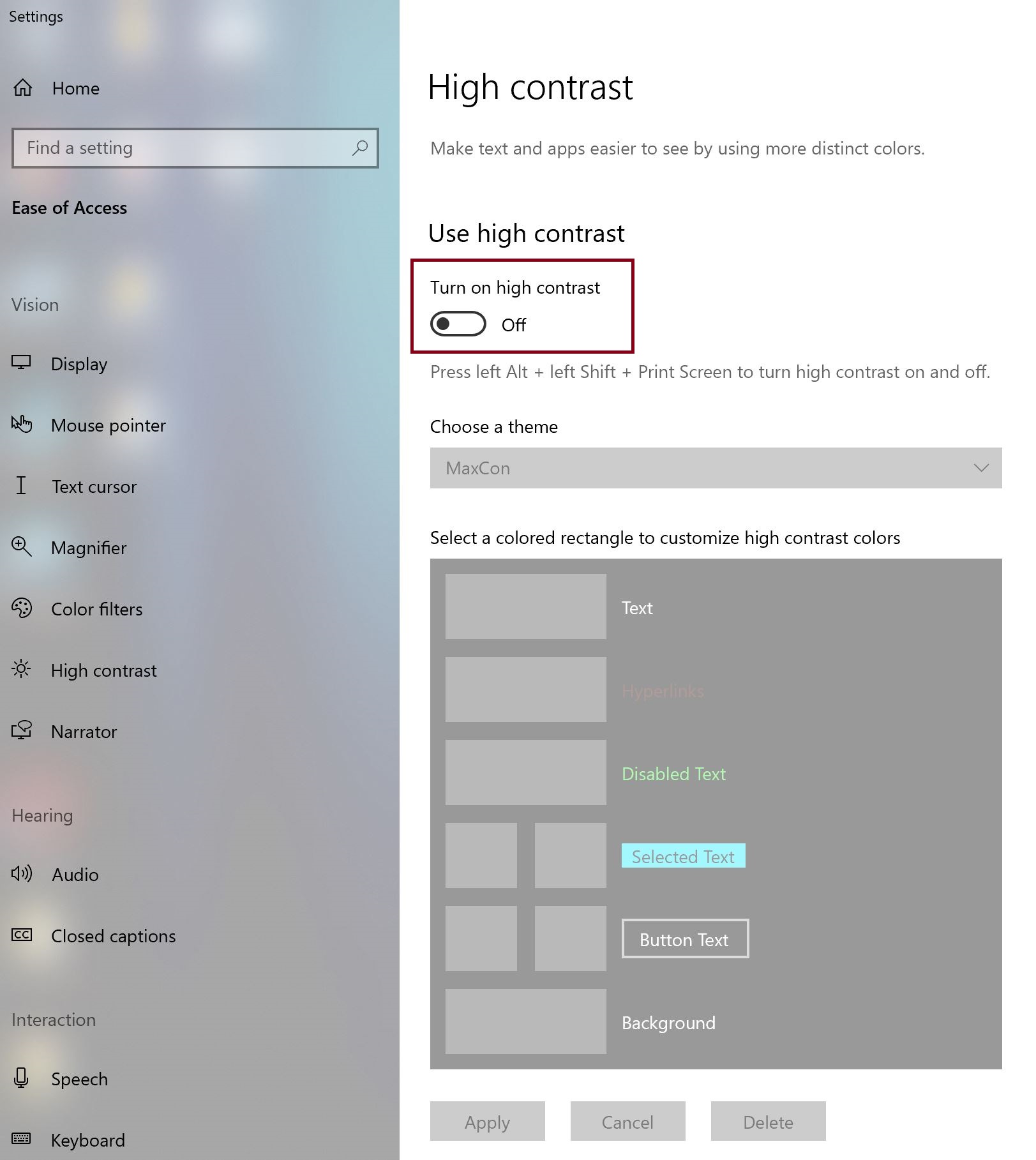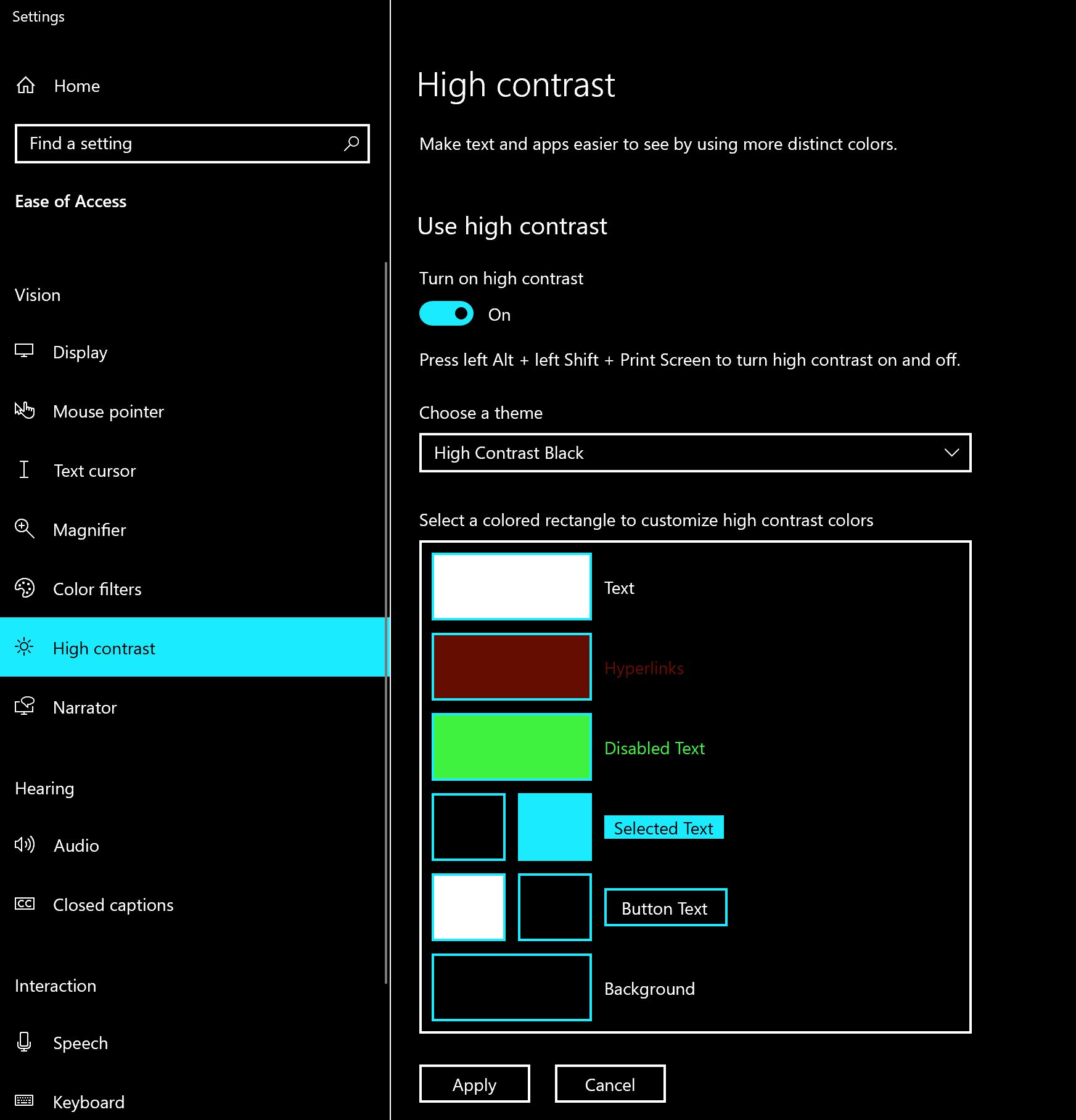 After you make your desired changes, LockDown Browser will use those same settings.