Should you desire to change the language used for the activities in a StudyMate project, this is easily done by editing the project settings. Find the project, click the "Edit" button, then "Settings."

Under "Language for activities," click the link for the language that displays. In the below example, "English" is the current language that has been set for the activities in this project.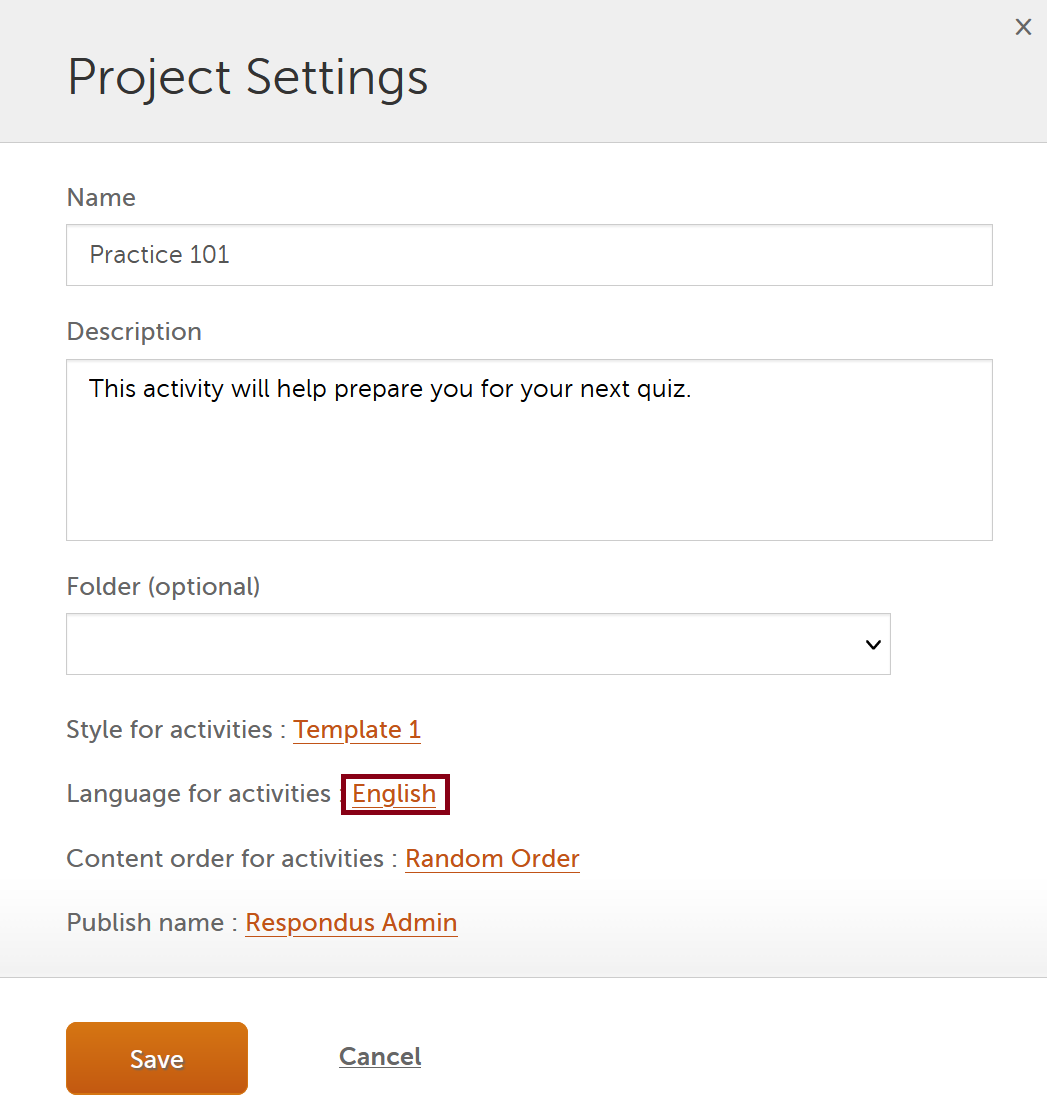 Choose the desired language from the pull-down list, then click the "Save" button.