The iOS, Android, and iPad editions of StudyMate let you study "on the go." After a quick setup and sync, you'll have instant access to all your StudyMate projects - you can even work offline.
First, while using your mobile device, download the StudyMate app from either the iOS App Store or the Google Play store.
Then, log in to your institution's LMS, navigate to your course, and click the StudyMate link found in the course menu. Click the link titled "About StudyMate" at the top of the page, the select the "Mobile App" tab.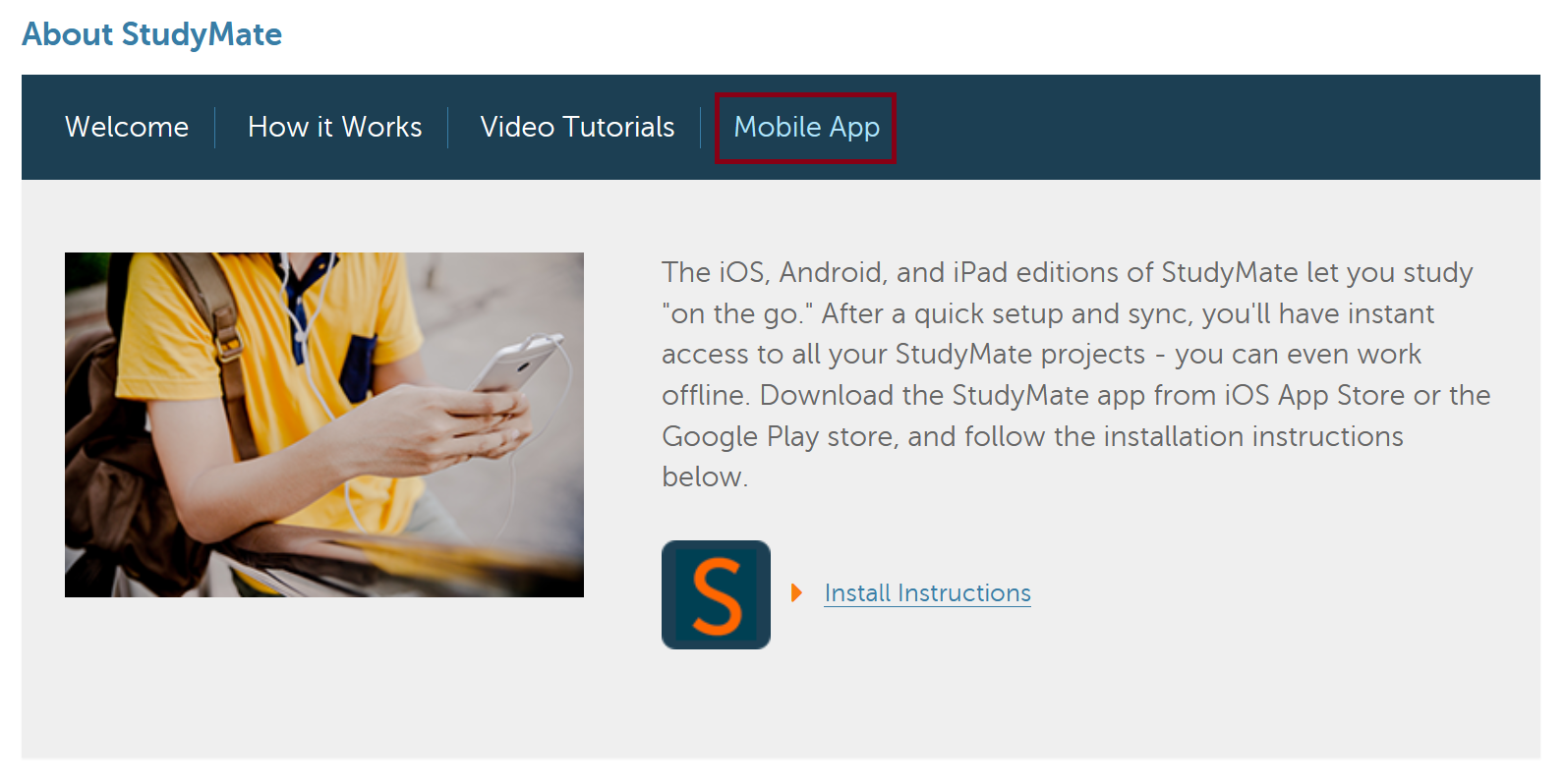 Select the link titled "Install Instructions" and Under the "Activate a New Device" section, select the "Generate Code" button.

A code will appear, which is good for 30 minutes.
Open the StudyMate Campus app on your mobile device, and enter that same setup code, and click "Go."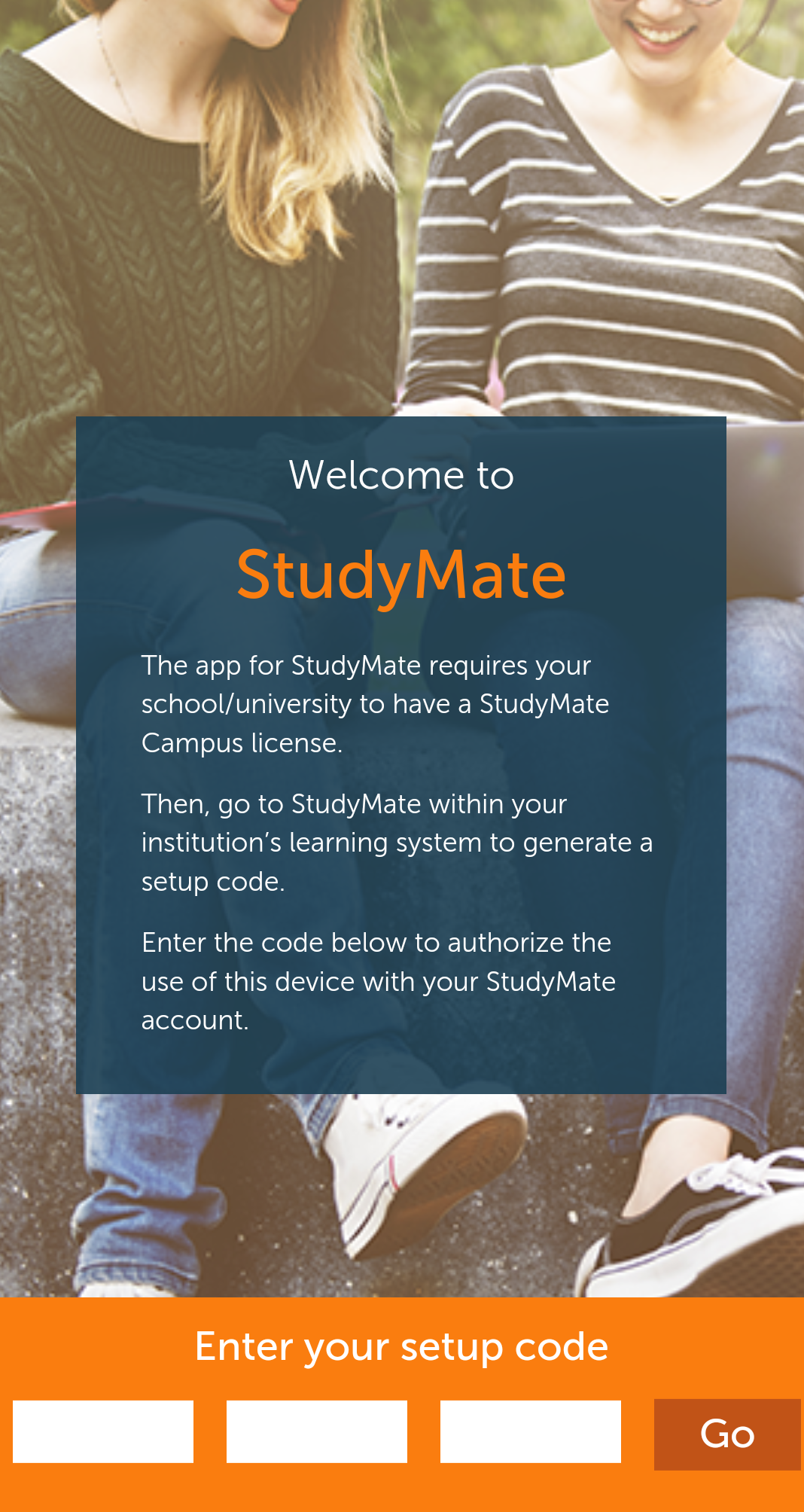 Your courses and projects will be listed in the app.