1. To use ChromeOS dictation with Respondus LockDown Browser, it must first be enabled:
At the bottom right, select the time. Or press Alt + Shift + s.
Select Settings .
At the bottom, select Advanced.
In the "Accessibility" section, select Manage accessibility features.
Under "Keyboard and text input," turn on Enable dictation (speak to type).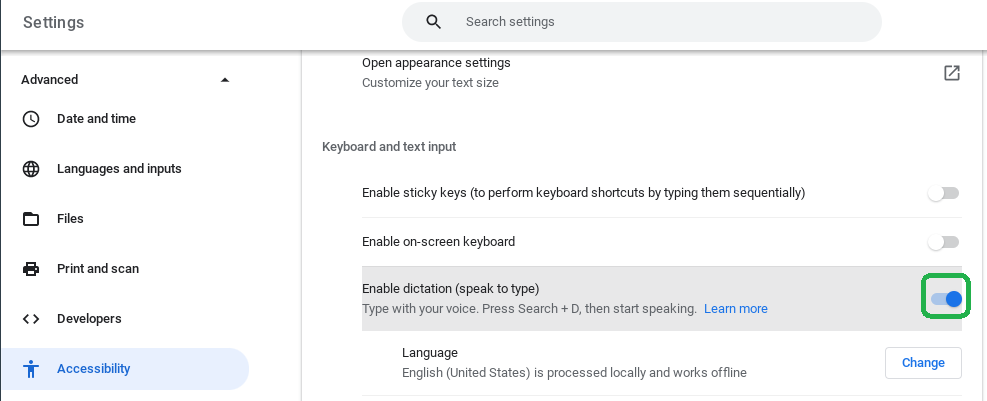 2. After enabling dictation, navigate to your exam

3. After your exam loads, press Search

+ d and say what you want to type.

4. If you would like to disable the microphone so the text is no longer inserted with your voice, press Search

+ d again.

Note: The Speak

cannot be accessed via the ChromeOS taskbar during a secured exam. Students must use Search

+ d to activate the microphone for inserting text.