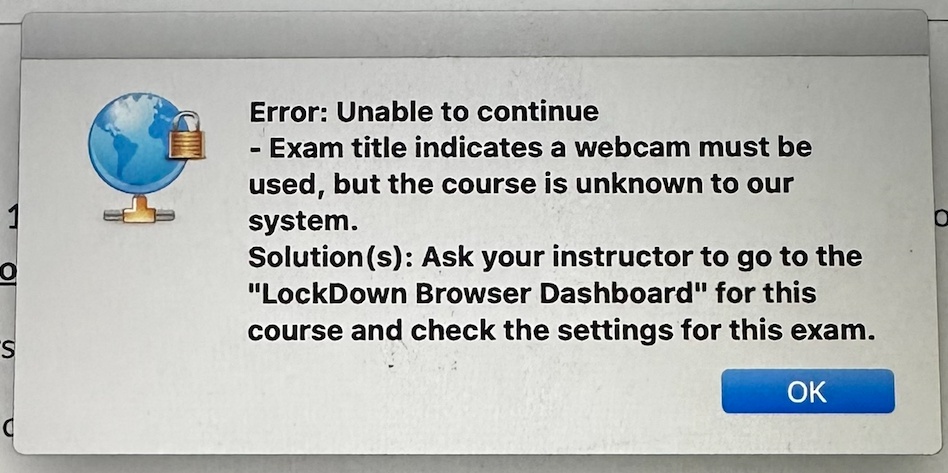 If you receive the above error, it indicates that the course is not known to our servers. This most typically occurs when a course gets copied, but the instructor does not open the LockDown Browser Dashboard tool for the new course before students start taking exams.
This action of opening the LockDown Browser Dashboard makes the course known to the Respondus servers, and activates any LockDown Browser specific settings in quizzes.
The instructor should perform this action for the course in question, and additionally make sure that no error shows up for any of the quizzes. If any errors do show up, simply click the "fix it" button to correct the problem.
After the instructor opens the LockDown Browser Dashboard for the course, students should then try again to take the exam.